Administrator
Stormhaven Studios
Hey friends! The TOPIC OF THE WEEK is back. For real this time! I promise!
I also decided I wanted the style of those topics to be a bit more casual and friendly. Afterall, the purpose of those topics is to create discussion and connection with our community! I will also encourqage YOU to share in the comments the TOPICS that would interest you most to discuss. I will start with ideas that inspire me first, but I will try to satisfy everyone!
So let's get started with today's topic, which I hope will inspire a series of subsequent discussions in a similar vein for weeks to come.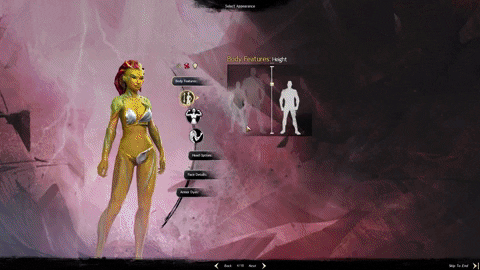 Guild Wars 2 character creator
BEING UNIQUE in MMORPGs PART 1: How important is it for you?
Character uniqueness in MMORPGS (and other video games) can be achieved through different ways that we will discuss in detail over the following weeks:
Character Creation (appearance): options avalaible when players create their avatar such as different races; the physical aspect.
Character Creation (gameplay): options avalaible for players to customise their character from a gameplay perspective such as skills, talents, and classes.
Cosmetics and accessories: options for players to customise the appearance of their character while playing. For example: armors, accessories, cloaks, titles, mounts earned in game or purchased via a cash shop.
Gameplay: options for players to differentiate their characters via game activities. For example: quests and stories impacted by the player choices, different types of content, equipment, different paths of progression.
Most MMORPGS offers the players the option to customise their characters in various ways to accomodate different playstyles and personal tastes. It is an important element as it allows the player to create a deeper connection with their virtual alter ego.
MMORPGS are also a social experience, and to be able to stand out in the crowd - or on the contrary, following the latest trends and metas - they need to give players the opportunity to find their place in the community and an excuse to interact with others.
Lastly, this allows the developers to create content, activities, rewards and other items for players to strive for. It make the game richer, encourages players to play more frequently, and gives good reasons to share screenshots or video-guides on various social media outlets.
However, not all games offer the same options to players. Even though the general options allow players to customise characters more than ever before with new generation of games, not all games have equal levels of customization. Some MMORPGS offer robust character creation, some offer a lot of freedom for players to select combat abilities, while other games will allow players to shape their own story.
How much does your avatar uniqueness matter to you? How does it impact your choice of games, or your way of playing it? Or does it even matter?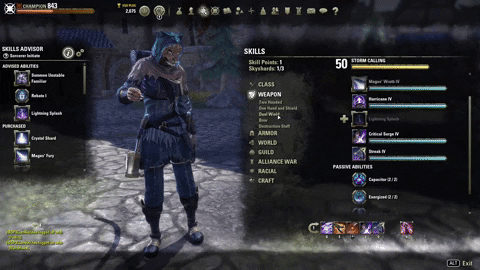 The Elder Scrolls Online give a lot of freedom to customise characters and have a unique playstyle.
MY OPINION

Its an aspect of the game that matters very much for me. More options, more choices, the better! I am a creative person and I'm someone that enjoys standing out in the crowd. I like to immerse myself in a game, to create a bond with my avatar. I also enjoy calm activities in video games and very often cosmetics which are rewarded through side activities such as crafting, achievements, or exploration.
I like a robust character creator that allow me to create my avatar just to my liking. I enjoy to be able to select from various races. I very much like to dress up my character in uniques ways. I love systems in game that allow to customise my look and to change my appeareance at will.
I also very much enjoy to be able to deeply customise my character with talents and skills. While I'm not a theoricrafter or a meta gamer, I like to be creative and find unique combinations that others have not thought of.
I like to be unique and recognizable in every way. It is truly an important aspect for me in regards to enjoying a game, and this certainly has an influence on my choice of games to play and how I invest myself in them. Very often, I came back to a game simply because it added a new race to play, or few new haircuts.
Last edited by a moderator: