Hello. Thought I'd ask how folks in game pronounce Kunai. I use to call it the dagger thing, dirk, thing you throw when pulling with your Defender. Pronouncing it, was calling it Kunark (like in everquest) and sometimes Kun-n aye or Kun- eye.
So did some checking. Found out...
How do you say Kunai knife? Listen to the audio pronunciation of Kunai knife on pronouncekiwi
www.pronouncekiwi.com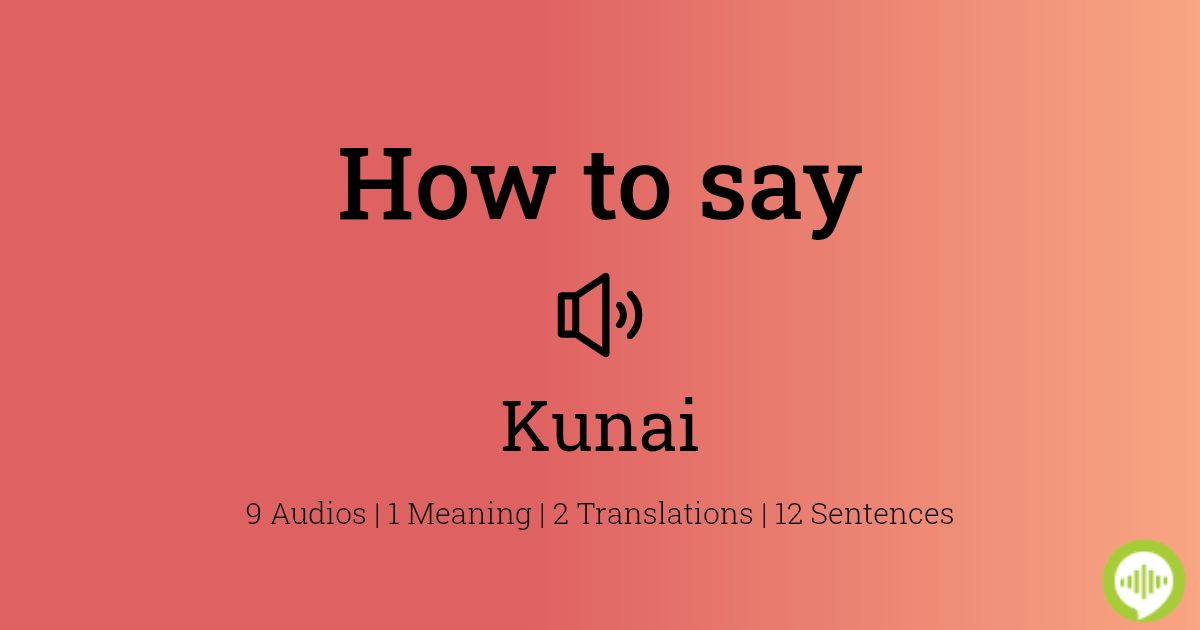 How to say Kunai in English? Pronunciation of Kunai with 7 audio pronunciations, 1 meaning, 2 translations, 12 sentences and more for Kunai.
www.howtopronounce.com
Definition of kunai in the Definitions.net dictionary. Meaning of kunai. What does kunai mean? Information and translations of kunai in the most comprehensive dictionary definitions resource on the web.

www.definitions.net
For now, found three. There are more but this is the general idea of it.